2022 season recap
The current U10s team, led by Rich Wall, was hugely successful in 2022 (when they were U9s), continued that into the winter, and is one of our teams to watch.
They reached the semi-final of the Cheshire Cup for the first time for Heaton Mersey in years, suffering a narrow defeat to Chester. They then went on to win both the High Peak League and Cup. In fact, in the Cup, we entered two teams and they were both undefeated in the group stages and the semi-final, meeting in the final (for a guaranteed win and no real loser!).
In all, they played 35 games, winning an amazing 31, drawing one (which would have been a win but for questionable adding up), losing two (one of those being against the other Heaton Mersey U9s team when we had two, and the other being the defeat – by just three runs – against Chester), with one abandoned.
High Peak champions: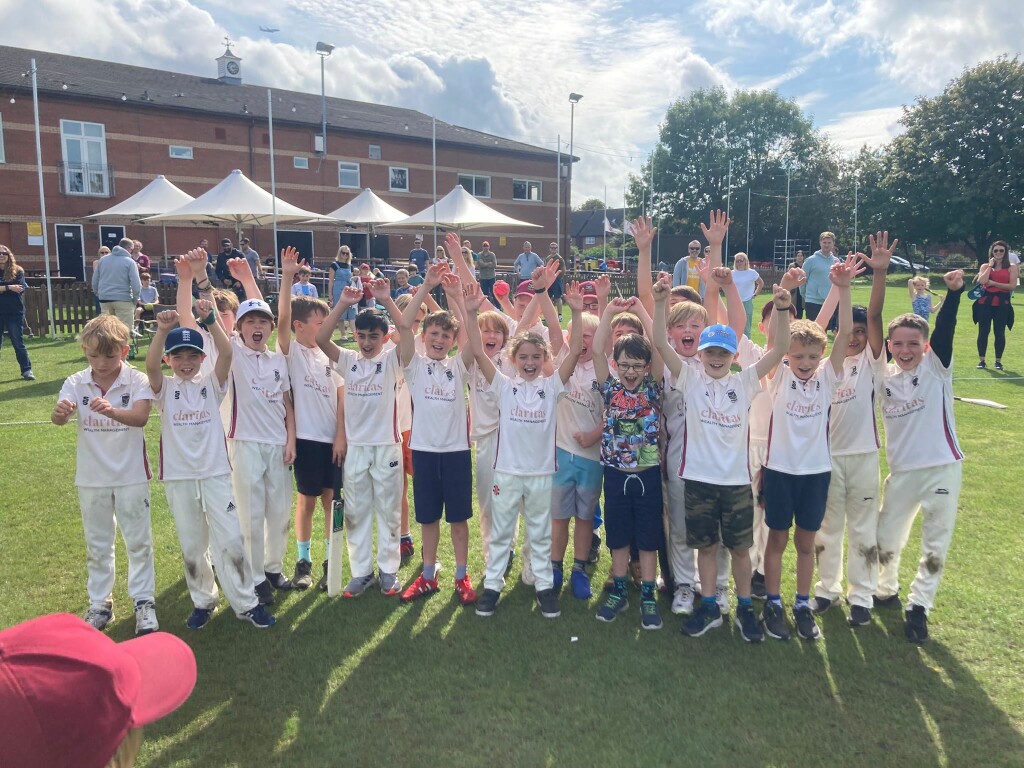 Stanley Wall took 29 wickets in just 26 overs (conceding just 41 runs all season) and Felix Leyden hit over 410 runs for the U9s (which doesn't include the runs he has scored playing up in our U11s Academy Team).
But to single those two boys out would be to overlook the strength and depth of the 25 or so squad members who, with team rotation in full operation to give everyone as much match experience as possible, all contributed to the amazing win record noted above.
The team then took that form into the LBW indoor cricket league (LBW stands for Learn Before Winning), winning all but one match (over the course of around 32 or so games), showing that the summer was no fluke.
Celebrating being the LBW indoor league winners: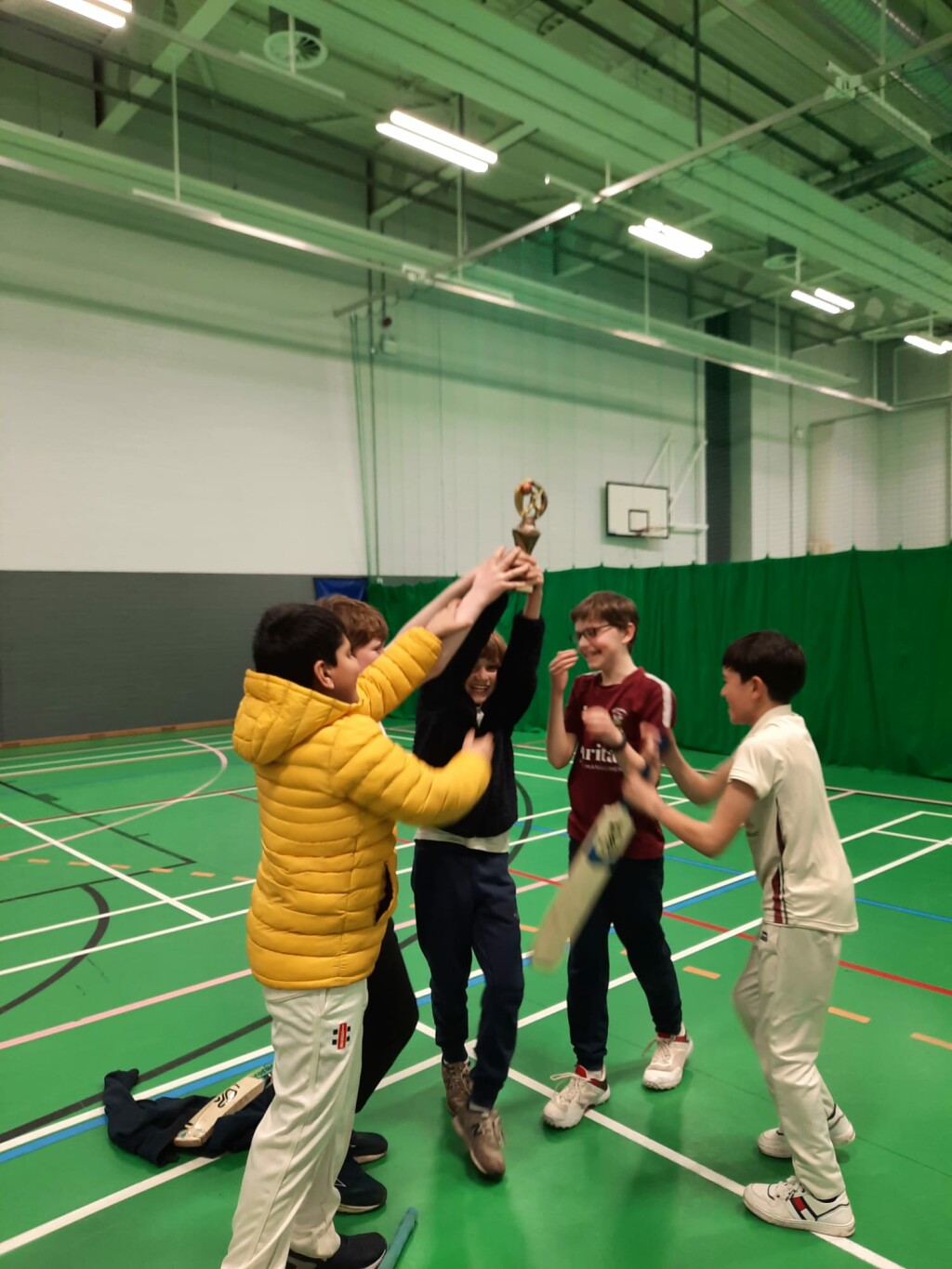 All the matches were played with a great spirit by the Heaton Mersey team, which as we know is the most important thing (okay, winning is pretty good too).
End of season presentation: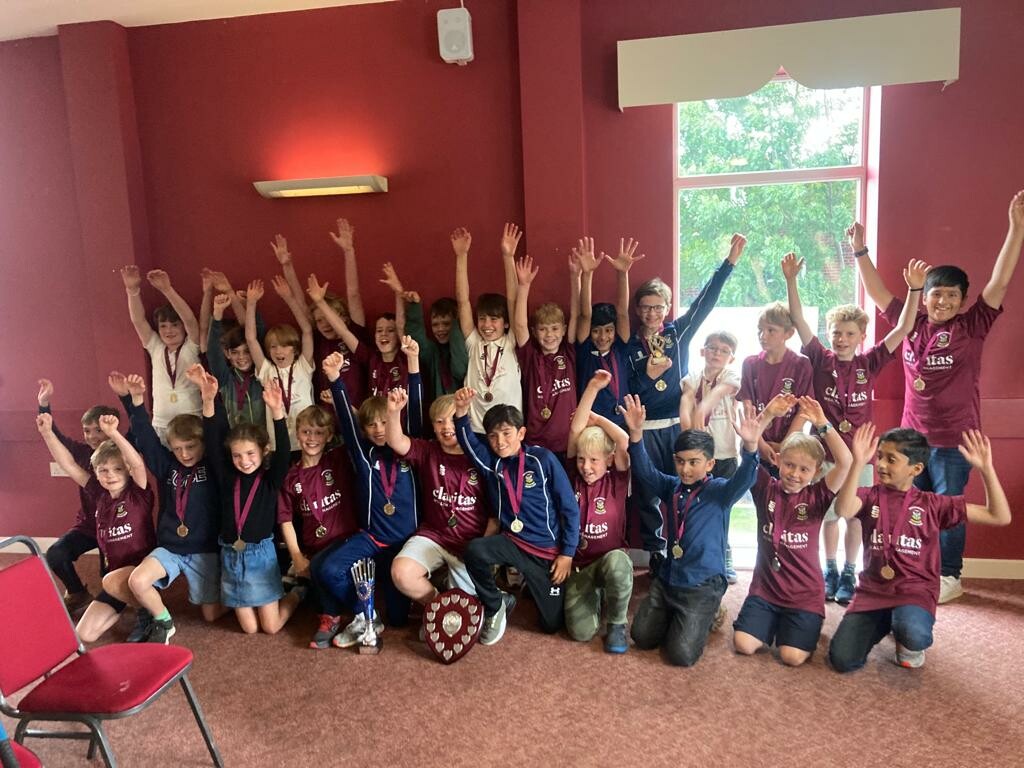 Links to 2022 tables & results
Look ahead to the 2023 season
As we move into the 2023 spring/summer season, the U10s get a chance to take the hardball skills learned during winter nets onto outdoor pitches.
They will have their work cut out replicating anywhere near the success of last season as they will be mixing it with U11s teams, who will be older and more familiar with hardball games. They will be playing in the High Peak U11 league and the Cheshire U11 league this season. Again, we will be looking to give the children as many games as possible.
The team's High Peak U11 league fixtures can be found here and their Cheshire U11 league fixtures can be found here (note that not all dates are fixed at this stage).